Growing Island Agriculture & Creating Jobs
Responding to the COVID-19 pandemic, the agricultural industry has identified over 120 "shovel-ready" projects that will create jobs, boost revenue, and grow production. These projects demonstrate the vitality of local agriculture and its potential to contribute to our economic recovery and community resilience. Now is the time to strategically invest in Hawaiʻi's agricultural sector. Public, private, and non-profit funders can see project details in this dashboard.

Shovel ready ag projects will generate $57 million in additional agricultural revenue each year. Agricultural investments keep dollars circulating locally. Taking this strong multiplier effect into account, these investments would generate a substantial annual economy-wide impact.1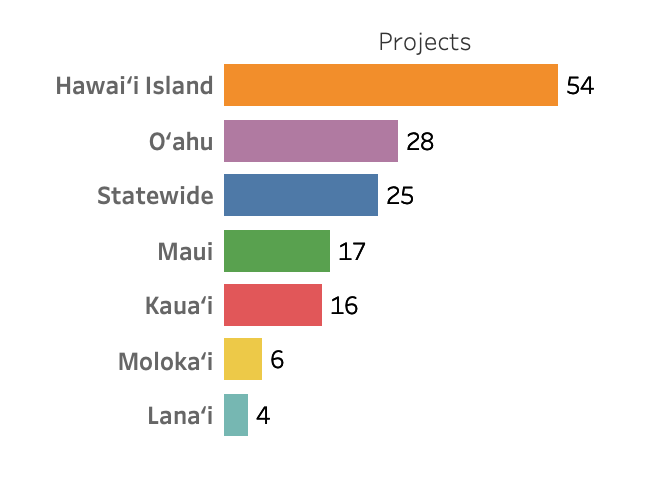 Investing to Build a Diverse Economy
Sustainable agriculture, natural resource conservation, and green energy contribute to our economic, social, and environmental resilience. These ag projects will grow our capacity for food production and distribution, meet community feeding demands, and address essential infrastructure needs. They will contribute to our statewide economic recovery, while building resilience on each island.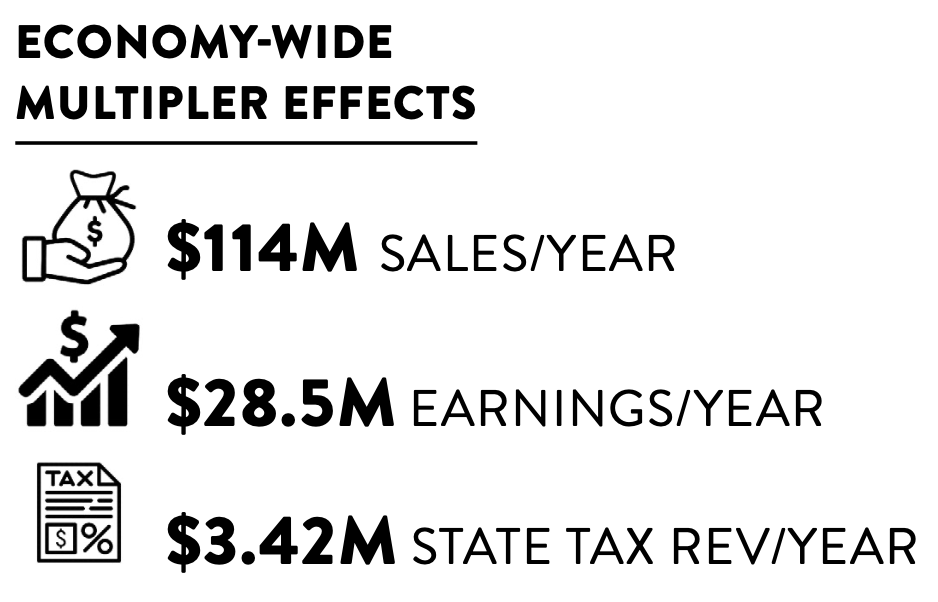 Growing Jobs
These ag investments will produce 2,500 new long-term jobs. Innovative ag projects provide employment opportunities from entry-level, short-term manual labor to long-term managerial and entrepreneurial opportunities. As investments that create near term job opportunities also build earning potential, this will yield sustainable workforce opportunities.
Projects in the dashboard were submitted in response to a survey deployed by the Agricultural Response & Recovery Working Group in July 2020. This is not a comprehensive list of all investment opportunities and notably includes very few public sector projects. While some projects are best suited to grant funding, others are debt ready. If you are interested in learning more about a particular project, see the contact details in the dashboard.